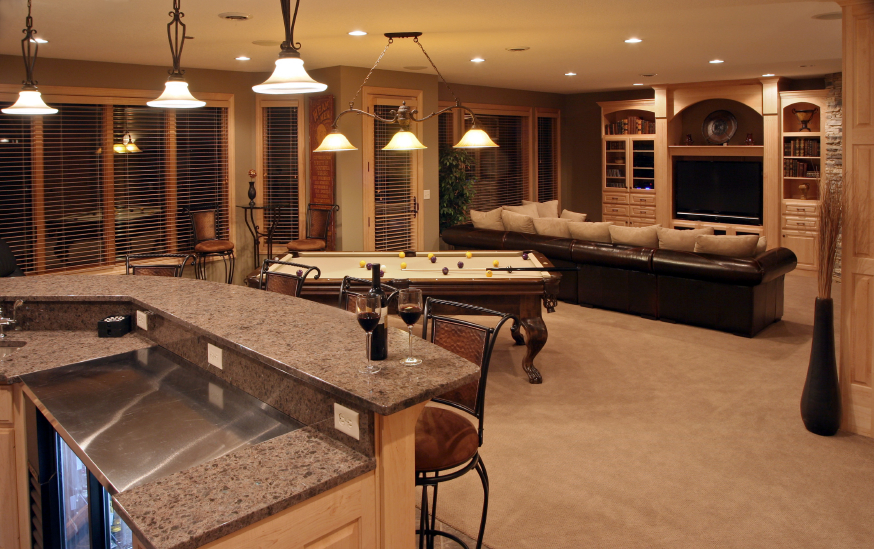 BASEMENTS: PROS AND CONS
When searching for a new home, one important aspect to consider is the priority or possible future necessity or convenience of having a basement.
To many, the desire to have a basement IS a priority; but, to others, an undesired commodity, possibly due to prior issues experienced in the past with a problematic basement.
Here are a couple of pros and cons of having a basement to consider when searching for a new home…..
PROS
1.Storage, storage and more storage……A basement provides ample extra room for convenient, out of the way and out of site, storage of infrequently used items . Also it can be used to store wine or food that require cooler temperatures, not to mention emergency supplies, extra vehicles, and or recreational items.
2. Protection……A basement offers the ultimate mode of protection and safety from dangerous inclement weather such as tornadoes. Also, the coolness factor of a basement can provide an inexpensive safe haven or cool place to escape to when outside seasonal heat temperatures become dangerously high.
3.Future family needs/renovation……Possible future renovation of a basement can provide anything from a recreational family room, mother-in-law suite, studio, office, even possible extra income rental possibilities.
CONS
1.Depending on the location of and quality of drainage on the property, flooding could possibly become a future undesired issue.
2.The dampness and humidity, not to mention low lighting, can possibly promote mold and mildew requiring a dehumidifier and moisture barrier.
3.Possible future settling issues that could produce foundation or structural issues.
4.Stairs…….If mobility is or may become an issue in the future, the practical accessibility of stairs will want to be considered as well.